Arizona is hot and full of wildlife. Sometimes, those two things don't mix well, as one city is finding out. Seeking shade and water are two common ways to try and beat the heat, both for people and for animals.
One family decided it was entirely too hot for staying dry, so they went for a dip in their pool. What makes pool time more fun? Floaties and noodles! Obviously.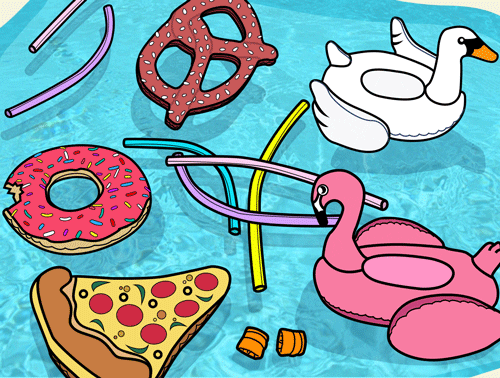 Those pool noodles had also caught the attention of another, more scaly, family; a family of rattlesnakes. The tunnels of those pool noodles and proximity to water made them perfect spots for the snakes to lounge the day away. They could lay around and watch to see if any snacks came looking for water. It was snakey paradise.
In our imaginations, the two families meeting went something like this: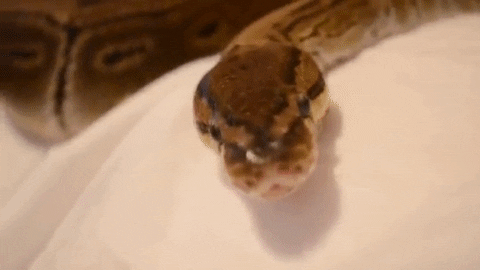 But in reality things went a bit differently. The human family stored their pool noodles outside near the pool, right where most people would keep them. When they grabbed them to play with, an adult rattlesnake and "more than one" smaller snake came slithering out. There was screaming and slithering, but no injuries. After the incident, the local fire department was kind enough to post about it on Facebook.
Because apparently snakes in your pool and pool accessories is a thing that happens pretty regularly in Arizona?!? The Fire department was kind enough to include a picture. 
Social media pretty much collectively went: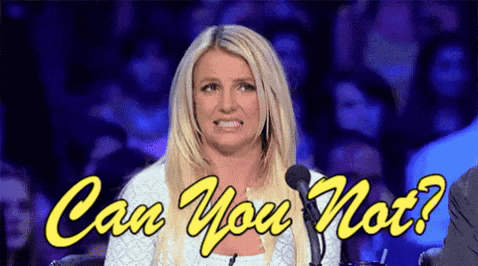 Twitter: 
Danger noodle in a pool noodle. Nope. https://t.co/cdCOhSMSyj

— Cats (@Cats) June 30, 2018
"rattlesnake found in pool noodle"
"snake found inside car hood"

someone get me the fuck outta arizona asap lmao

— athena (@uhtheenah) June 29, 2018
Oh hellllllll nah

— Pete-za ? (@peteforgets) July 2, 2018
a family in buckeye found a rattlesnake hiding in a pool noodle so that's it summer's cancelled. arizona's cancelled. swimming is cancelled. water is cancelled.

— ashley (@ashleyyla) June 25, 2018
But then there's Melissa… who is like the Steve Irwin of Arizona, we guess? Is she Australian? She's totally unfazed. 
Apparently the baby rattlesnakes found here in Arizona hiding in pool noodles has made national news.

Just shake your noodle before use.

Your pool noodle. Same as checking your shoes for scorpions ?. ??

And I guess someone got attacked by a bobcat.

??‍♀️ Arizona

— Melissa Edwards (@Mel_Edwards80) June 27, 2018
Shrug emoji Arizona, indeed.