An Arkansas woman recently learned her fate over an unfortunate incident with her husband that started over porn.
Sixty-nine year old Patricia Hill, a nurse and Sunday school teacher from Jefferson County, Arkansas, was arrested last summer for killing her husband, Frank Hill, 65, when she caught him watching porn in their house.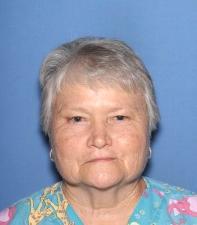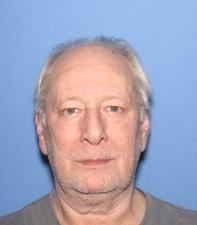 This was not the first time Patricia had caught her husband in the act. During her murder trial, Hill told the jury she first caught Frank watching porn in 2001. She warned him at the time to stop, and he promised he would, but never did.
Eventually, his VCR no longer became a viable option to watch on, so he bought a porn channel from Dish Network, Hill informed the jury. She claimed to have accidentally stumbled upon the channel in June and quickly canceled the subscription.
This came with a warning: No more porn, or you leave the house.
Then, on July 28, 2018, Hill opened a bill that showed Frank had once again ordered the porn channel.
Hill confronted Frank in the shed behind their house, which was his "man cave." Once again he was watching porn, Hill told the jury.
She claimed to have told her husband to grab his stuff and leave, but he refused. Hill left the shed, went to the couple's house, returned with a .22-caliber pistol, and shot her husband twice, once in the leg and again in the head.
Patricia called 911 herself, admitting that she had shot her husband. This complicated her defense in the ensuing court case.
According to her attorney, Bill James:
"Anyone who knows the facts of this case, 50 years as a nurse, never been arrested and all of a sudden ends up in this situation where she shoots her husband — that kind of thing speaks for itself."
James posited Hill "lost her mind" and "flew into a rage" when she discovered Frank once again watching porn.
James said:
"The stressors of being with her husband just basically caused her to snap…We had our doctor look at her and he agrees that it was a dissociative episode, a very quick one, and now it's up to a jury to decide that."
Finally, on Tuesday, Hill learned her fate.
The jury convicted Hill of second-degree murder, instead of the original pushed capital murder.
People on Twitter had thoughts on Hill's choices:
BREAKING: Jury finds Patricia Hill guilty of 2nd degree murder—she was facing capital murder which automatically carried a life sentence. Now the jury is working on her sentence. #arnews @KATVNews MORE: https://t.co/8eWb0oJkSz https://t.co/okedkvKwh2

— Marine Glisovic KATV (@KATVMarine) April 24, 2019
She still needs spend a significant amount of time in jail.

— HogSon (@cswhite82) April 24, 2019
Not-so-happy ending.

— AmishElectricCo (@Amishelectricco) April 24, 2019
So this lady murdered her husband in cold blood because he wasn't living up to the expectations of her imaginary friend and now is getting off with a 2nd degree charge? Wtf is wrong with our country???

— Jacob Roberts (@JacobRo24004780) April 24, 2019
Kyle Hunter, the prosecutor of the case, told BuzzFeed News on Wednesday he felt they got a "fair trial" and the facts of the case should have lead to a capital murder charge.
Hill's daughter, Andrea Cheshier, told KATV on Tuesday:
"I've never been away from her for more than two weeks in my whole life, without hugging her and kissing her and telling her I love her, it's been hard"