The sisters ended up on the floor laughing, but kept right on performing.
Being experienced performers just helped Beyoncé and Solange recover from what could have been an embarrassing flub at Coachella.
Performers fall. It's just a fact of life. When you're jumping, kicking, swishing, singing, and communicating with an audience all at the same time, over and over again, all that multitasking is going to catch up with you every now and then.
Beyoncé is no stranger to stage falls. Some are bad…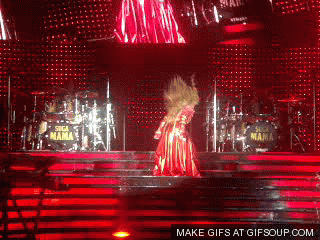 And some get played off beautifully like the Super Bowl fall that almost was.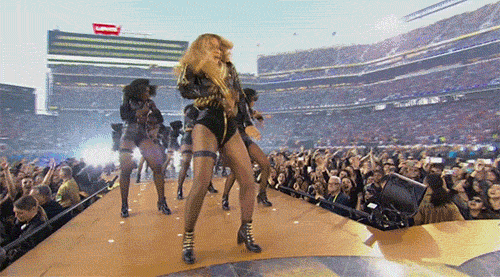 At her second set for Coachella, Beyoncé brought Solange on stage and the sisterly love was just too much. When the pair hugged, Bey just couldn't resist the urge to pick her sister up.
Then gravity happened. 
Another fave moment was when Bey tried to pick up Solange and they fell lol pic.twitter.com/VWhkJqHXqS

— queen miskeen (@agerenesh) April 22, 2018
The sisters both just kept performing through the fall and subsequent fits of laughter, and Twitter loves them even more now.
I WILL NEVER UNDERSTAND HOW EVERY FALL IS THEN EXECUTED AS A SUCCESSFUL DANCE MOVE EVERY SINGLE FALL pic.twitter.com/hRjT2phjoF

— His Royal Pettiness: Francis??? (@FrancisWithSASS) April 22, 2018
They are adorable ?

— ? IG: @_TysonsMusic_ ? (@Bhitalianos) April 23, 2018
??? pic.twitter.com/J5OAk0I0Xz

— Tonio (@BacDoeJefferson) April 22, 2018
That's why tf she the Queen,,, never let'em see you sweat ????? pic.twitter.com/1jIvknGQGh

— Love Ms. Leo? (@x_markdaspot) April 22, 2018
At least when they broke the fall they did a cute thing lol

— Mom 2 Jaron & Gary & newborn Izsabella & Wife (@AuroraTheGoddes) April 23, 2018
Mood

She was clapping and laughing? pic.twitter.com/ectjZjbeNB

— Anand Pendse (@pendse_anand) April 22, 2018
That's sisterhood. ? ?

— Realtalk247 (@realtalk2472) April 22, 2018
Next Round: Beyonce vs. The Rock

— Beavis H. Presley (@snarkbox) April 22, 2018
Me, an intellectual: The verse clearly states "Ladies on the floor." Therefore, the queens did not "fall." It's called choreo! I stanned what I stanned! https://t.co/ikpqECFxsX

— Kadia Blagrove (@KazzleDazz) April 22, 2018
Like I'm confused.. Was it rehearsed before & Beyonce just couldn't hold her & they both fell OR did Solange surprise Bey by jumping on her and they both fell.??? I need answers. ????

— RoxY (@RoxY968) April 22, 2018
"Instant Classic Meme" 
Me trying to pick up my grades pic.twitter.com/U7t1et8zuG

— FerrAri✨? (@ariyannalucas) April 22, 2018
Thank you giving me ideas on how and when to use this instant classic meme. I'm weak.???

— Shirley (@ShirleyTSaint) April 23, 2018
Professionalism: on point
But did anyone recognize how they both played it off at the end with the lil kicks.

— Zakeya Foster ❤ (@ZakeyaFoster) April 23, 2018
A true entertainer knows to keep the show going

— ??? ????? ??????? ?????? (@HerMessyAfro) April 22, 2018
Ultimate professionals. They didn't miss a beat and actually. Kicked at the same time while on the floor.

— . (@Producer285) April 22, 2018
? Good recovery @Beyonce #beychella #coachella #CoachellaWeekend2 pic.twitter.com/vBsUsQc1gs

— ???? ⒷⒷⒸⒶⓃ⑥ ?? (@shinigamishinz0) April 22, 2018
@melrios96 the fact that they still played it off lol

— Ser Frodo ⚔ (@Boy_Luis18) April 22, 2018
And that, ladies and gentlemen, is just another reason we love these two. 
H/T: Twitter