If you were a fan of movies in 2018, there's a good chance you saw Letitia Wright in action. This year was her time to shine. She played a huge role in Black Panther, then she hit the screen again in Avengers: Infinity War, Ready Player One and The Commuter. According to Fandango data, Letitia Wright was the single performer who brought in the most money for studios.
All told, Letitia Wright brought studios $1.55 billion. Yes, billion. Yes, with a B.
You'd think that studios would want to keep their proverbial cash-cow happy by paying her well (and make no mistake – like all movie stars, Letitia makes way more money than most of us could ever imagine) but homegirl is definitely worth more, you know? Letitia makes the most money for the studios, but she's nowhere near the Forbes Top Ten. This years top grossing actor, for example, was George Clooney… again.
But he didn't even act in any movies in 2018, so…?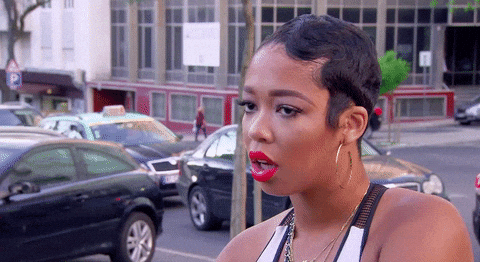 None of the cast of Black Panther appears anywhere near the Forbes Top Ten list of highest paid actors for the year. That seems strange considering how well the film did.
Letitia's not complaining, but the woman knows her worth and isn't afraid to comment about it. Check out her response when Fandango posted a chart based off of their data: 
dope dope.
just deposit that amount into my bank account ???????? https://t.co/4KPE3DicuG

— Letitia Wright (@letitiawright) December 27, 2018
The post may have been meant in jest, but people saw the validity of her point right away. So Twitter cheered her on to go make the money she deserves! 
Hahaha, we stan a Wakanda Queen that demands her bags!!!???????? pic.twitter.com/tSLNU87SeN

— Johnny Jay Khalo (@JayKhalo) January 3, 2019
Ha… This would be me using this figure in my future negotiations pic.twitter.com/TvQOPDin84

— ⚖ (@JagunEsq) December 28, 2018
make them pay sis pic.twitter.com/6ruPydib1c

— victoria (@tomllands) December 27, 2018
RUN????????MS.????????WRIGHT????????HER????????COINS???????? pic.twitter.com/CloQaQUe9z

— K.Elizabeth AKA Cleopatra Jones Jr. (@theKelizabeth82) December 28, 2018
— BlackOtakuQ???? (@subr_brdwncutie) December 28, 2018
Yeah Sis!!! Let's get our cut????!!

— Winston Duke (@Winston_Duke) December 28, 2018
Let the 2019 to infinity negotiations begin ???? pic.twitter.com/gArwyW8AU4

— Josephine Olajumoke (@TheJosephineM) December 28, 2018
Some people are pretty sure they just solved a Wakandan mystery. 
So Shuri was the one selling vibranium after all.

— Batman (@Batmancanseeyou) December 27, 2018
Yes nice u go Shuri get that vibranium money$$$$$

— Mary Blakeney (@MarylizzieB23) December 27, 2018
All the time and those secrets behind those vibranium has unveiled ????

— Fryin Eggies ???? (@freiyingpaan) December 28, 2018
#Facts: 
Girl, if that amount hits my account I'd ghost with a vengeance that'll have Casper shook. ???? pic.twitter.com/fMW8OQm5ge

— ASHLEY (@HeyAshLemonade) December 28, 2018
With her talent and intellect, we're pretty sure Letitia, her bank account, and screen numbers will do just fine. lol.