Have you ever seen those movies where a genie or a monkey paw or a wishing well grants your wishes but does it in the most horrific way possible, leaving you wishing you'd never asked for anything at all? Yeah, the people at Lockheed Martin have either never seen those movies or learned absolutely nothing from them.
The defense contractor has been getting flack lately, particularly since the news that they built the bomb responsible for killing 40 children in Yemen. With all the bad PR and the fact that the company builds wartime weaponry, we have no idea what they were thinking when they fired off this now-deleted Tweet.
What kinds of pictures did they expect to get? 
Like we said, we don't know what they were expecting, but we know what they got. The post was slammed pretty much immediately with graphic images of war, death, and destruction.
Because that's OBVIOUSLY how Twitter is going to respond when your product just killed a bunch of kids.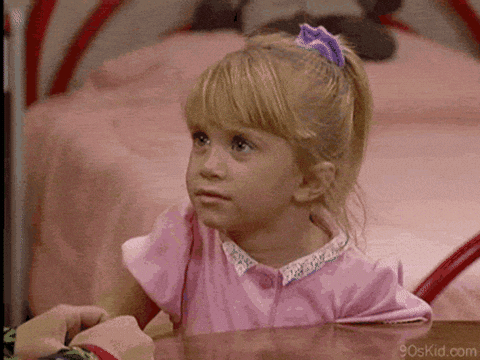 They deleted the tweet but they didn't delete Twitter's anger. It doesn't work that way. The "roast" switch is firmly locked in the on position.
So I can absolutely tell you PR people are so unaware of the world at large they'd post this and be excited they'd get pics of people in planes, somehow

— Ed Zitron (@edzitron) August 19, 2018
@LockheedMartin should be mentioned in this. They must be very proud of the product placement. https://t.co/VborLPqQoX

— Jason Wallace (@JasonWaWa) August 18, 2018
So people are supposed to smile when one of their products hits them?

— StandUpResist! #BlueWave2018 ? (@StandUpResist) August 19, 2018
they deleted the tweet after a pile on today but … imagine doing Lockheed Martin's PR. Imaging treating them like just another fun loving tech startup.

— Adam H. Johnson (@adamjohnsonNYC) August 19, 2018
can you imagine even a single day in the shoes of the person who has to do PR tweeting for lockheed martin

— kargon of assad (@pokephilia) August 20, 2018
Dear @LockheedMartin , you asked people to tweet "amazing photos of one of our products" (https://t.co/ni5dTEzG6N). Here it is : This is a fragment of YOUR bomb, a laser-guided MK 82, which #SaudiArabia used to kill 40 #Children in #Yemen last week https://t.co/8kmhPCyava pic.twitter.com/uFj3oxsO44

— Donatella Rovera (@DRovera) August 18, 2018
Lockheed Martin asks people to tweet "amazing photo" of their hardware. "It is unclear what the company expected to receive, given that it produces deadly weapons of war, but the campaign backfired spectacularly."- How phenomenally insensitive and idiotic. https://t.co/2CdLM1dm7Z

— Lucía Trimbur (@lbmnemosyne) August 20, 2018
C'mon, Lockheed Martin, absolute snow flakes when it comes to criticism so you delete your stupid PR tweet. Face up to the fact that you build flying death machines that kill children and other innocent civilians in Yemen and elsewhere. It's your brand.

— March for Progress (@march4progress) August 18, 2018
— Andy (@Andy78512462) August 20, 2018
For obvious reasons, we are going to refrain from showing some of the images that people used to respond to the company. Remember, guys, when it comes to Twitter? Be careful what you wish for.
H/T: Huffington Post, Twitter