Countering a claim of medical malpractice or negligence would usually seem to make sense, but it makes significantly less sense when the counter argument is to insist that the deceased isn't actually dead.
That was the claim made by the founder of Ambrosia, Jesse Karmazin, in a series of emails sent to Huffington Post recently.
Ambrosia, and Karmazin's second company known as Ivy Plasma, offered clients human plasma infusions. Karmazin claimed that these infusions offered benefits such as age-reversal and near-immortality to patients who received them.
The plasma used by Karmazin was from adolescent donors, which he claimed provided multiple benefits. Karmazin said as little as one treatment "dramatically improves people's appearance, their memory and their strength."
In reality, plasma transfusion comes with a slew of risks best avoided if the procedure is not medically necessary. The U.S. Food and Drug Administration has since issued a warning against undergoing these untested procedures.
"We have significant public health concerns about the promotion and use of plasma for these purposes."
"There is no proven clinical benefit of infusion of plasma from young donors to cure, mitigate, treat, or prevent these conditions, and there are risks associated with the use of any plasma product."
"Patients are being preyed upon by unscrupulous actors touting treatments of plasma from young donors as cures and remedies."
In his emails to HuffPost, Karmazin accused the paper of defamation, threatened legal action and alleged that he had received a phone call from the deceased, saying:
"I have a rather surprising piece of information to discuss with you. I was recently called by [the patient]. Suffice it to say, it appears he faked his own death ― he had mentioned some financial difficulties he had encountered, which perhaps might explain his motivation. I have to assume you have no objective evidence of his passing away."
Unfortunately for him, the news organization did, in fact, have objective evidence of the man's death. Death certificates are publicly available and they had obtained a copy during their original exposé of Karmazin's company.
When confronted with this evidence, instead of apologizing or simply retreating into obscurity, Karmazin doubled down in his threats of legal action against the paper.
He didn't have a way to refute the death certificate, though.
"In light of a death certificate, I have to agree that this patient is dead."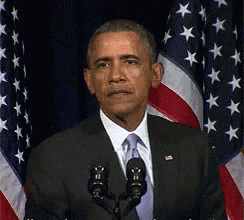 Jesselyn Cook, who covered the story for HuffPost, warned folks on Twitter that Karmazin was still in business under a different company name.
FYI, this guy is *still* in business, having just launched a new plasma therapy venture after his last one shut down over an FDA warning.

— Jesselyn Cook (@JessReports) October 3, 2019
Users appreciated the warning.
And he's already launched his new Twitter account for it. Ugh. Thank you for reporting this and staying on the story. ????????

— Brincelyn (@Brincelyn) October 4, 2019

It would seem that claiming that someone who is demonstrably dead is actually still alive is not the best way to direct suspicion away from oneself.
As the saying goes: the truth will set you free.
The book Bringing Back Eight: A Novel About Medical Malpractice on Trial is available here.
*****
Listen to the first season of George Takei's podcast, 'Oh Myyy Pod!' where we explore the racially charged videos that have taken the internet by storm.
Be sure to subscribe here and never miss an episode.