Christina Aguilera and Jimmy Fallon are both known for being big talents with big hearts and big senses of humor. Obviously when their powers combine, shenanigans ensue.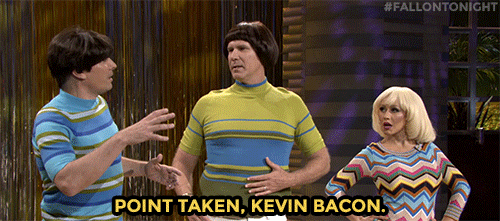 The pair teamed up for a segment which aired on The Tonight Show Starring Jimmy Fallon. They partook in that most quintessential New York entertainer experience – busking in the subway.
Were there disguises? Of course there were disguises. Is that a banjo? 
Yup. Totally a banjo. Banjo Dance!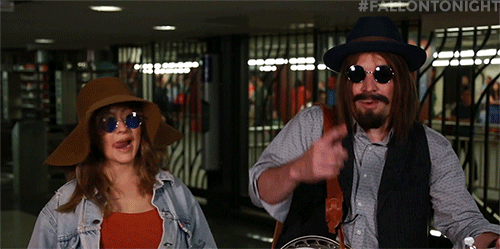 The costumes may have fooled some people, but there was no hiding Christina's voice. The subway goers were into it, and so was Twitter.
I love Christina's voice my god the power! ??? Just wow! And I love these subway segments you do! AND I love you Jimmy, happy Friday beautiful ?❤️

— Jas J ?❤️ (@jkjohal64) June 15, 2018
CA is fantastic as a musician! Real talent just shines. I always thought she was the most talented of all the singers of that type. She blows Brittney, JLO, Beyoncé, M. Carey, Janet Jackson and other pop artists away. And most importantly she reinvents herself every few years.

— Steve Almo (@SteveAlmo1) June 16, 2018
That lady in the front when she realizes who you guys really are? Priceless.

— Saiyana Brief (@SaiyanaBrief) June 15, 2018
Right now our country needs more things like this in our days. Thank you Christina and Jimmy for making people SMILE during these trying times.❤️

— Denize (@artsydenize) June 16, 2018
Check out the segment!