You know your body, and when something is going on, it's important that your doctor is willing to listen to you. Jennifer Garner knows that, and she wants others to know it too.
Garner recently sat down with Ellen and talked about an experience early on in her first pregnancy. Lots of women have no idea they're pregnant, but Jennifer "just knew." She took a home pregnancy test to check.
She got back an ambiguous result.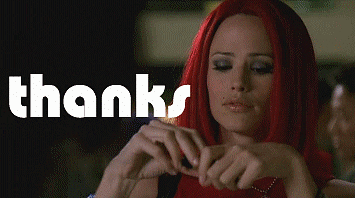 So she did exactly what she was supposed to do and went to a doctor to confirm. The doctor gave her the same sort of test she took at home and then brushed her off when she insisted there was something different.
She summed up the result of that story pretty perfectly when she told Ellen her daughter is now twelve and she doesn't use that doctor anymore. "So, I won."
Jennifer Garner knew she was pregnant even though a doctor and a pregnancy test said she wasn't. That's what I call mother's intuition. https://t.co/xXjW3VWZQc

— Ellen DeGeneres (@TheEllenShow) May 10, 2018
Twitter users agreed, and lots of people had similar stories.
It's important to find a physician who listens to YOU. You know your body (and your child) better than a doctor who won't hear you. #SELFADVOCATE

— Blondini (@ln419) May 10, 2018
So weird no one believed me when i said i was pregnant. Like I was there, I remember it happening. Doctors based my due date off some random calculations. when i knew the moment it happened.

— Lilibet Greig (@OurLadyofMXs) May 10, 2018
i was told my first child was a tumor. I did another test myself and found out my tumor was Curtis

— Peggy Vallier (@vallierpeggy) May 11, 2018
Yeah I knew before I could really take a test I was pregnant because I flipped out over a $1 purchase on a card we never use being late and them charging us a $10 late fee. I was crying and angry. When I calmed down I was like OMG I'm pregnant.

— Lucky (@TheLuckyCB) May 10, 2018
Some were a bit scarier than Garner's:
I can relate. Same thing happened to be when I knew I had breast cancer. Doctor wouldn't listen to me or let me have a mammogram. 13 surgeries including a double mastectomy….Guess I was right

— I have the same birthday as Ice Cube! ? (@Gypsymex78) May 10, 2018
But most had happy endings.
I kept saying I was pregnant from the day after and kept being told no also. Now my baby is 17 and I always say never trust those damn tests. He's prove they don't always work.

— Jennette Halpin (@nette617224) May 10, 2018
My friends mother was the same. She always tested negative but definitely was pregnant. Her daughter, my friend was the same. Our first borns are 4 months apart, both full time births but her pregnancy was finally 'confirmed' about a week before ours was.

— Braffy (@Braffy) May 10, 2018
You can see the entire interview segment here.