"When someone shows you who they are, believe them the first time."
The brilliant Maya Angelou said that.
And Ryanair—an Irish low-cost airline—would do well to listen. That is, if one of their passengers ever allowed the late Maya Angelou onto one of their flights.
David Mesher went viral this month when a mobile video of him refusing to sit next to a black passenger on a Ryanair flight went viral.
Not only did Mesher refuse to sit next to the woman; he also demanded that the woman—77-year-old Delsie Gayle—change her seat to meet his racist request.
Watch Mesher's tirade here.
Not only did Mesher call Gayle an "ugly black b**ch," Mesher also said:
"I tell you what, I hope someone sits there because I don't want to sit next to your ugly face, your ugly f****** face…Don't talk to me in a f*****g foreign language you stupid ugly cow."
Now, in a not at all startling about-face, Mesher claims the video from the flight does not reflect who he really is:
"I'm not a racist person by any means, and it's just a fit of temper at the time I think."
Is this not what EVERY person caught making racist statements claims after the fact?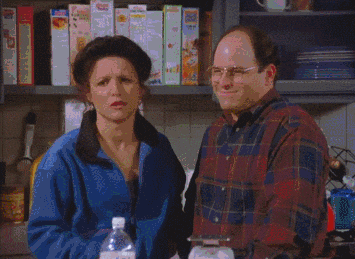 In his official statement, Mesher said he wanted to apologize to Gayle for "for all the distress you've had there and since," but not for his racist behavior specifically.
That may be why Delsie Gayle is hesitant to accept Mesher's statement to the press as an apology.
"You must forget and forgive but it's going to take a long time for me to get over what he has done to me."
Users on Twitter found Mesher's apology….well… not an apology at all.
Here's a social phenomenon sociologists are ignoring. Let's call it, 'I say/do explicitly racist things but I'm not a racist (because I apologize)'. When analyzed it reveals perpetrators of racism to be imbued with the idea that their racism doesn't count. https://t.co/nmZ5DwZVqS

— Barnor Hesse (@barnor_hesse) October 26, 2018
Delsie Gayle never got an actual apology by David Mesher. If he never said "I'm sorry..." to her face then nothing else qualifies as an apology. Simple as that really.

— Gunga Peas (@Nuubion) October 27, 2018
David Mesher can stick his apology, got no time for people that wanna be racist #ryanair

— Brad (@brad_nb) October 26, 2018
Let's hope that after his gracious apology for his racist outburst on a Ryan Air flight, that DAVID MESHER doesn't find himself siting next to black women speaking foreign languages on every future flight he takes. He's suffered enough. NOT

— marc_samida (@marc_samida) October 26, 2018
When I saw him on the tv saying
'I'm not a racist by any means and it just a bit of temper at the time I think'
OKAY! ??‍♀️ I reached for the remote control and changed the channel…
I don't even know why they're giving this fool airtime! Why are they giving him airtime, B?

— Ciatrin (@Ciatrin) October 26, 2018
While Mesher's behavior certainly did not go unnoticed, Ryanair's response received wide rebuke as well.
The airline personnel asked Gayle if she would move. She agreed to leave her seat to go sit by her daughter, who she was traveling with but had not been seated beside.
The flight crew took no action against Mesher.
The airline released a statement after the incident:
Ryanair statement on racist video: pic.twitter.com/P7bbe4GykQ

— Ryanair (@Ryanair) October 26, 2018
In it, they stated they had no idea what happened at the time and only became aware of Mesher's behavior afterward. Despite Mesher clearly yelling on the video and Gayle remaining silent, the airline claimed they viewed it as a simple dispute between two passengers and resolved it by asking Gayle to move.
To many, Ryanair's response was not enough.
Really. After 1 week, that's your statement?!
-Although Cabin crew can be seen close+next to passengers when the racist comments occure,you say we don't see well.
-No word for the racist= no action against him. I am not taking any chance to fly with him next to me in your flights

— manos gvl (@ManosGvl) October 28, 2018
Piss poor reply and PR. My views on your company and employees haven't changed based on this statement. #RacistAir #RyanairRacist

— TravelXena (@TravelXena) October 27, 2018
What is not addressed in your statement is that: your staff either:

1. Had no way of recording & reporting an event where one of your passengers was racially abused, or

2. They chose not to.

Either says much about your company culture.@Channel4News @BBCNews @SkyNews https://t.co/gpzidk3njt

— Jim AK (@jamesak47) October 27, 2018
It's absolutley vital that as an airline you do much, much more as a gesture of apology and compensation for this lady and her daughter. Regardless of whether the staff heard the racist content, she was subjected to vile, unforgivable and illegal abuse whilst using your airline.

— bea vegan (@beam74) October 26, 2018
They could ban the racist from flying with them for one. They could contact the lady instead of waiting for her to contact them. They could give the lady a goodwill gesture (e.g. refund of that particular flight)

— Blacksmith Dark (@BlacksmithDark) October 26, 2018
An elderly woman was verbally & racially abused on your flight and no immediate action was taken.
You did not report it to the Spanish police, immediately after it had happened. Instead you protected the Abuser rather the Victim. You #ryanair owed her the duty of care,

— Ciatrin (@Ciatrin) October 26, 2018
You also owed her the duty of care, when you took her fare and should have followed the 5 basic steps of risk assessment.
Now you have issued a statement nearly a week later.
I will NEVER fly with your airline, simply because it is not safe.

— Ciatrin (@Ciatrin) October 26, 2018
I know! They sat on it until the public kicked off.. they had no regard for this lady. The bloke's a scummer and Ryanair are sickening.

— Beverley Knight (@Beverleyknight) October 26, 2018
— transfertravel (@_transfertravel) October 26, 2018
Being trapped in a giant metal tube hurtling through the sky at over 500 miles per hour can often feel stressful and suffocating.
Nevertheless, each and every single day, thousands of passengers face the same stress, the same maddening proximity, the grotesque but vital recirculated air. Yet, none of them delay a flight with public, racist diatribes and efforts at humiliation.
If Mesher "isn't a racist," why were racist insults his immediate reaction?