The NRA is fully tax-exempt, a fact that many people don't know and/or have been confused by for years.
That status may be in danger now thanks to a recent report that found widespread corruption and misuse of funds throughout the organization.
The joint report, released by by The Trace, in conjunction with The New Yorker, has revealed that the NRA regularly pleads with its members for higher and more frequent donations, but they don't actually need them.
The NRA has claimed major financial losses, but the report lays out in detail how:
"The NRA has willfully obscured where its money goes, permitted multiple conflicts of interest and engaged in dubious payout arrangements."
After viewing internal documents and state filings, the report found that literally hundreds of millions of dollars worth of donations siphoned off and redirected to top NRA executives and vendors.
The report also found that PR agency Ackerman McQueen seems to be the one really running the show. The NRA pays Ackerman McQueen more than $40 million each year.
The report also uncovered major mis-uses of funds. Shannon Watts lays them out beautifully in this series of tweets.
The article also exposes that while the @NRA only disclosed payments to its marketing and PR firm, Ackerman, of $20 million annually, its 2017 tax filings show the true sum reached MORE THAN $40 MILLION IN ONE YEAR, or 12 percent of the NRA's total expenses.

— Shannon Watts (@shannonrwatts) April 18, 2019
Some of that money went to pay the more than $1 million salaries of Wayne LaPierre, Dana Loesch and Colion Noir, as well as LaPierre's good friend, Tony Makris, whose companies were paid $8 million by the @NRA for NRATV production (THEY DIDN'T GET THEIR MONEY'S WORTH ????).

— Shannon Watts (@shannonrwatts) April 18, 2019
In addition, @NRA Foundation President Wayne Sheets was paid $710K as a consultant in 2017. His contract stipulated monthly consulting fee to be paid "regardless of the number of consulting hours provided," and he received "an additional $240,000 in 'expense reimbursements.'"

— Shannon Watts (@shannonrwatts) April 18, 2019
Bottom line: A small group of @NRA executives, contractors, and vendors have extracted hundreds of millions from the nonprofit's budget and mismanaged funds without board oversight, jeopardizing the organization's tax-exempt status.

— Shannon Watts (@shannonrwatts) April 18, 2019
All the while, the organization has been begging for dollars to fund their grift. And its spokeswoman, Dana Loesch, who is being paid over $1 million a year via Ackerman, the @NRA's media consultant, is suing the IRS to avoid a $100,000 tax delinquency. https://t.co/me0nHgXr02

— Shannon Watts (@shannonrwatts) April 19, 2019
Marc Owens is the former head of the IRS division that oversees tax-exempt organizations. His response to the report is both telling and damning for the NRA.
He told The Trace:
"The litany of red flags is just extraordinary. The materials reflect one of the broadest arrays of likely transgressions that I've ever seen."
"There is a tremendous range of what appears to be the misuse of assets for the benefit of certain vendors and people in control. Those facts, if confirmed, could lead to the revocation of the NRA's tax-exempt status."
The report (which you can read in full for yourself here) has tons of people around the world like: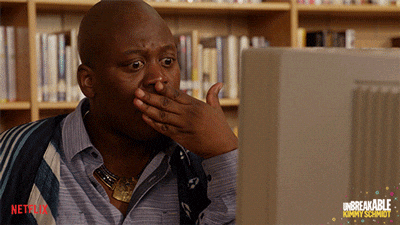 In the wake of the report, the organization Everytown has filed an official complaint with the IRS. This complaint may force a formal investigation.
If the IRS finds that the NRA mis-used member donations for the benefit of those at the top, then they are likely to lose their tax-exempt status.
This isn't the first bit of trouble the NRA has had recently.
In 2017 they claim membership plummeted and that drop left them with a $55 million loss. In 2018 it was found that top NRA officials sought out Sandy Hook hoax believers and tried to get them to cast doubts on the Parkland shooting.
On a personal note as someone who is local to Parkland and lost someone they knew in that shooting, this writer finds that offense particularly repugnant and disgusting. 
Reports indicate that the NRA isn't likely to survive if it has to pay taxes like everyone else does.
As the report made waves across the internet, people had tons of questions and comments about the situation.
Mostly shock that the NRA is tax-exempt to begin with.
I am amazed the NRA ever had charity status considering they are a lobby for gun manufacturers.

— Carrello (@carrellogolf) April 18, 2019
I just read that article, and the NRA as currently run is really just a microcosm of the GOP. all graft, all family and nepotism, and all sneaky deals. it's remarkeable.

— KC (@kcj27) April 18, 2019
NRA could lose its tax-exempt status: report

Pay taxes! (And churches too). https://t.co/0k1isDryYY

— Vote Dem for the Planet (@Brasilmagic) April 20, 2019
The NRA is tax exempt???? HOW?? https://t.co/GrLgW0EzZa

— chris evans (@notcapnamerica) April 18, 2019
I would like to offer a very insincere "Thoughts and Prayers" to the @NRA@hillreporterhttps://t.co/fnfqIw4UGs

— Ed Krassenstein (@EdKrassen) April 20, 2019
Why would NRA have tax exempt status in first place?

— Chris Hawks (@CHawksRun) April 21, 2019
The NRA is a Tax-exempt Charity on paper. In Reality It's a Money-laundering Russian Front. When will the FBI & IRS seize their Records and Freeze their Assets? Why are they still doing business? How much Money have they Laundered? Who did it go to? Secret Russian Assets? pic.twitter.com/IpcTBZOpon

— James Teller (@FloridaCityNet) April 19, 2019
Wait, the fucking NRA is TAX EXEMPT? For fuck's sake…

— Rob Sheridan (@rob_sheridan) April 18, 2019
An excellent article pulling the covers back on the leadership of the @NRA ! Showing how greed a handful of people + entities profit handsomely from an agenda of lobbying for money and the sale of weapons! Not about the Second Amendment, it is about living an opulent lifestyle!

— Richard A. Sands (@SONOFJFK) April 18, 2019
It'll be obfuscated and whitewashed to take such a hard action against the NRA for tax exempt removal. It'd be nice, but we're just entertaining a fantasy, here.

— first vulture (@synraak) April 21, 2019
they actually were a pretty low-key gun safety org back in the day.

then, in 1977, an extremist insurrection took them over from within:https://t.co/9VlFj04qGL

— Lionel Cosgrove (@LionelCosgrove1) April 18, 2019
Do you think the NRA deserves to be tax-exempt?