Last week, after a heated back and forth between CNN reporter Jim Acosta and President Donald Trump, a White House aide attempted to take the mic away from Acosta to end the questioning. As a result of the woman attempting to remove the mic from Acosta, his hand touched the inside of her elbow.
The next day Press Secretary Sarah Huckabee Sanders tweeted the White House had stripped Acosta of his press pass. To justify the decision she sent out an altered copy of a video which had been manipulated to make it appear as if Acosta had purposely hit the aide's arm. When compared to the real-time footage it became clear to the public the footage was sped up to look more dramatic. Later, it was discovered the footage had been altered by InfoWars, a notorious far-right conspiracy theory website.
Now it seems White House mouthpiece Kellyanne Conway of "alternative facts" fame appeared on Fox News Sunday and told host Chris Wallace: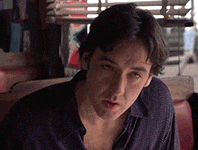 If you are confused, you are not alone. 
She's still at it? Ok, we'll go there. Maybe it was the camera in the microwave, that she still hasn't found, that screwed up the video. You never know what "micro waves" could do.

— Angel (@angelfritz365) November 12, 2018
If, only they would speed up the indictments on this administration.

— Chigirl (@leggyone2) November 12, 2018
Trump has found a new low. But don't worry, he'll find another new low tomorrow – and Republicans will still support him. https://t.co/FPQUc6zD5Q

— Kayla (@ImKaylaG) November 12, 2018
— Protect our planet ???? (@nirankarkaur) November 12, 2018
Truth isn't truth.
Facts aren't facts.
Altered isn't altered. pic.twitter.com/Jkkwd3J49H

— HappyCamper (@CampNPups) November 12, 2018
Hey! I love listening to Kellyanne, she is kind of like the Onion, except she believes what she says.

— Steven Newman (@newman7118) November 12, 2018
So they admit its been altered in denying its altered…what?

— Paul the impossible (@dogtownpaul) November 12, 2018
Actually in sports they slow video down. Nice alternate world you live in. pic.twitter.com/nSRePxPUnN

— UncleBuck???????? (@UncleBuck_14) November 12, 2018
Yeah… Yeah… That's the ticket. Because they do that *all* the time in sports — where they speed up the video to make it look like a player committed a crime and to evict him or her from the premises. #KellyAnneLiar

— Bob Geiger (@GeigerNews) November 12, 2018
Here's the sped up of version of Trump and Don Jr. once the indictments come down. pic.twitter.com/woYcDFQZ3p

— Jordan Lage (@JordanLage) November 12, 2018
— Pluralist Paradigm ? ??️ (@pluralparadigm) November 12, 2018
Spinning all these alternative facts is making us nauseated.
H/T: Mashable, Washington Post