Kids should be able to dress as whomever they want without judgment, especially on Halloween.
One young girl decided she wanted to be a superhero and chose the Mighty Thor from the Avengers, and her father was all for it.
And she played the part well with her impressive, padded costume and the fearless expression she wore with it.
He proudly posted a photo of his valiant little girl wielding the mountain-crushing Mjölnir as the Norse mythic hero.
"My youngest daughter as Thor, her favourite superhero," he wrote on Reddit.
But even though proud parents should be allowed to share their joys with others, the internet can be a cruel place.
One homophobic troll saw the adorable gender-swapping portrayal of Thor and warned the father about his daughter turning into a lesbian.

According to Someecards, the now-deleted post read:
"This is how you create a lesbian. Better counteract now."
The father was not about to let some ignorant tool put a damper on his 6-year-old's Halloween. So he clapped back with a brilliant response.
Because the original comment was deleted, Subredditor MurderedByWords managed to capture the exchange.
The father wrote:
"So you think you there is something wrong if my daughter was to grow up to be lesbian? As her father all I want for my daughter is for her to grow up, be happy and be healthy, if she grows up to be gay and that makes her happy so be it.."
Excellent response! Boom!

— Diane ?? (@Diane_toller) November 1, 2018
Let this be a lesson to you - don't mess with anyone wielding the hammer of Thor! #TheProjectTV https://t.co/kQZsMiAQ9e

— The Project (@theprojecttv) November 1, 2018
He added:
"You really need to take a look in the mirror and think do you want to be that person who try's to somehow in your twisted way insult a 6 year old who is clearly happy dressed as her favourite superhero?"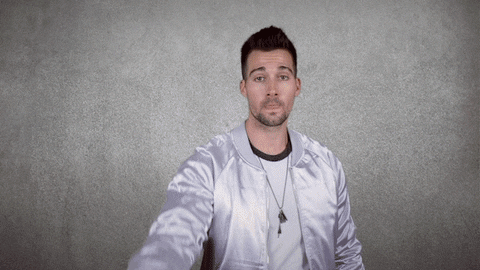 That young girl's father will always be her hero and her biggest defender.
This user expressed her appreciation for the cool dad.
"As a teen I had a lot of male superhero role models. I always wanted to be them, but I never dared dress up as them because I'm female and thought people would judge me. Now I do it anyway, and it's a lot of fun (and the cosplay community is accepting and very diverse.) So thank you for encouraging/supporting her to do this. 🙂 I wish my parents had been like that." – OneTrueRuler
"To be honest I don't even see it as a girl dressing up as a boy, I just see my daughter really happy, having fun dressed up as Thor, I'm glad you feel comfortable dressing as your heroes now :-)" – Jonesy27
"Their happiness matters the most. ?" – prad0049
"She is Mighty!" – mayargo7
"The world needs more girl Thors!" – Drakonnen
That sort of 'inside the box' thinking, has hampered societies growth for generations. Live & let live. With acceptance, comes creativity.

— Flat Piece of Metal Inc. (@Memnoch78711789) October 31, 2018
My daughter was Catboy from the pj masks and couldn't have been happier. Nothing else matters. Anyone miserable enough to find something wrong with that is not worth anyone's time. Good for this dad. I bet he easily replaced Thor as his daughters favorite superhero. https://t.co/KIL11rNI51

— Adriana (@LilMsFunnyBunny) November 1, 2018
And for the record, Marvel did make Thor into a female heroine.
As it happens, Marvel have actually had a female incarnation of the Thor character pic.twitter.com/SiZ4uIONef

— Mike Law (@LawMike) October 31, 2018
Jason Aaron, Marvel series writer, told Independent in a July 2014 interview that the change will not be a temporary one and is meant to appeal to the long-neglected demographic of women and girls.
"This is not She-Thor. This is not Lady Thor. This is not Thorita. This is THOR. This is the THOR of the Marvel Universe. But it's unlike any Thor we've ever seen before."
Marvel editor Will Moss added:
"The new Thor continues Marvel's proud tradition of strong female characters like Captain Marvel, Storm, Black Widow and more. And this new Thor isn't a temporary female substitute- she's not the one and only Thor, and she is worthy!"
H/T – someecards, Twitter, Reddit, Indy100