Mistakes and oversights happen. Thankfully, nine times out of ten, those flubs stay little and pretty much inconsequential.
This isn't one of those times.
One California middle school found itself in the news thanks to an oops of epic proportions.
As most schools do now, New Vista Middle School in Lancaster, CA requires students to wear school-issued ID badges. Typically, those badges will contain a students name, photo, student ID number and possibly the contact information for the school along with the school logo.
That often leaves plenty of room for other information and a lot of schools choose to make use of that space by printing things like relevant phone numbers or emails on the back of these badges.
Again, New Vista Middle was no different.
They decided the back side of the ID badges was the perfect place to put emergency resource information that might be helpful to both students and parents. The information was supposed to include things like a note to call 911 in an emergency, a crisis text line, a number to report crimes anonymously and suicide prevention lines.
So far, so good, right?
Those things are all incredibly helpful.
Or rather, those things would have been incredibly helpful had anyone bothered to review and confirm any of the information. What ended up printed on the back of the student ID badges is nothing short of a total dumpster fire.
The word "text" was misspelled, so the phrase "crisis text line" read as "Crisis Tex Line" as if only a Texan crisis would find help there. That, however, was the least of their issues and would likely have been completely overlooked had the rest of the information been correct.
It was not.
It didn't take long for a parent to realize and report that the Suicide Prevention Line and the Teen help line numbers were incorrect. They were, in fact, the numbers for phone sex lines.
Both awkward and useless …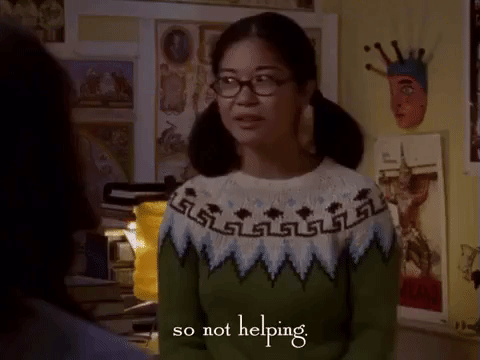 We don't know how the parent figured it out. It's quite possible they work with or have experience with the crisis lines and just happen to know the number enough to spot that it was incorrect.
It's also equally possible that there was a moment of crisis and someone tried to call the number for help only to be met with a phone sex line instead of the assistance they needed.
We sincerely hope that was not the case.
Neither the school nor the county school district have responded to requests for information about how this mistake was made or what will be done to rectify it.
You can watch a brief news story about the incident here: