Every now and then the internet goes out and does something wonderful that reminds us that while most humans are…well, garbage, not all humans are.
Not really garbage or most people, but sometimes social media or the comments section can feel like…
Anyway… this is one of those times when things don't seem quite so bad.
So if you spend any time on Twitter, you're likely familiar with deaf model and actor Nyle DiMarco. Or, you may have seen him on your TV screen on America's Next Top Model, which he won in 2015, Dancing With the Stars, which he won in 2016, or the Freeform series Switched at Birth, on which he plays the role of an extremely hot deaf student named Garrett.
But even if you don't know him from TV, you'll recognize him from his prolific presence on Twitter, blessing your timeline with content such as this…
once again my character is shirtless on TV pic.twitter.com/r3lgA8OB8y

— Nyle DiMarco (@NyleDiMarco) September 22, 2019
I mean…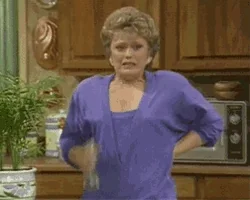 Nyle is more than just (an extremely, perplexingly) pretty face. He's also an activist for the deaf community and an outspoken voice for inclusion when it comes to the disabled community.
So when Atlanta recently included sign language interpretation at its Pride festivities, DiMarco had to show off one of the interpreter's talents on his Twitter feed. 
sign language interpreter at pride ATL is ???????? pic.twitter.com/2Qxh5nPaGP

— Nyle DiMarco (@NyleDiMarco) October 14, 2019
Pretty impressive handiwork, no pun intended.
One fellow tweeter with the handle "Garbage Wreath" noticed the video didn't have any sound.
But when he pointed it out to DiMarco…
Posting this without sound is a crime

— Garbage Wreath, with ???? and ????️ (@barry_swift) October 14, 2019
… well, let's just say he got more than he bargained for.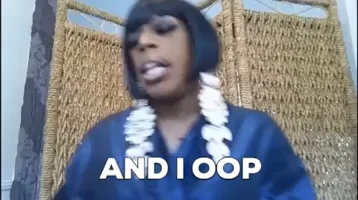 He's got a point, Garbage Wreath.
DiMarco, like most of his family, has been deaf since birth. How would he know if a video had sound?
Especially since, as DiMarco went on to underline, the internet is an almost entirely un-inclusive place for people like him. 
Y'all post videos without captions all the damn time and now you can't handle your own inaccessibility for one hot minute lmao

— Nyle DiMarco (@NyleDiMarco) October 15, 2019
Consider yourself served, Garbage Wreath.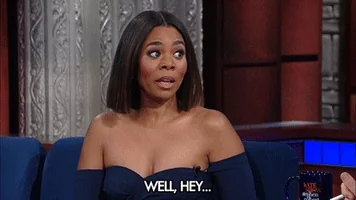 But that wasn't the end of it.
And not in the way you'd usually expect, where Garbage Wreath gets his feelings hurt and says something even stupider and then Twitter turns into a dogpile for an entire afternoon.
Rather, something magical happened…Garbage Wreath took the heat and–you're not going to believe this–APOLOGIZED.
Ok folks, I'm taking the L on this one! I messed this up in ways I could never have imagined, which, to be honest, is the reason this tweet is problematic in the first place.

— Garbage Wreath, with ???? and ????️ (@barry_swift) October 15, 2019
Which led to a lovely response of forgiveness from DiMarco…
FORGIVEN! The courage to admit, acknowledge, accept, and APOLOGIZE https://t.co/yXNivr2O4b

— Nyle DiMarco (@NyleDiMarco) October 15, 2019
Wow, internet!
See?
That wasn't so hard was it?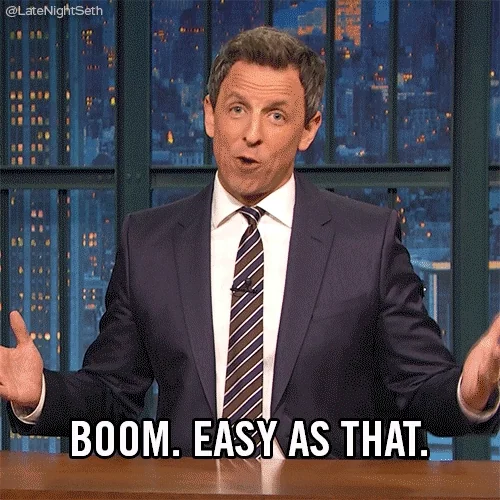 And folks were definitely here for the kind and friendly reconciliation between the two.
WE STAN MATURITY!!!

— maybe: Jess (@srslyitsjessss) October 16, 2019
That's a classy response. Well done ????????????????????????

— Lori (@LoriAndJava) October 16, 2019
Mature resolution of conflict ????????????
Exemplary behavior on both sides. It's nice to see a negative comment turn into a learning and growing experience.

— Jasmine Seiger (@jasmine_seiger) October 16, 2019
I didn't know that people with class where on Twitter ????

— NewWorldAhead (@MonomTunoraPa) October 16, 2019
i love this song

— ᴍᴀᴅ ǫᴜᴇᴇɴ ???? (@madieofthekings) October 16, 2019
This whole situation gives me so much hope for the human race.

— lindsay (@lindz_berry) October 16, 2019
I came here to roast you and the wind has been removed from my sails. Well done, sir. Well done.

— KL Walpole (@KLWalpole14) October 15, 2019
Good for you, dude! Your openness to being wrong and learning from it is heartening.

— Scott Flashheart, War Queer (@unlikelylad) October 16, 2019
Thank you for recognising this and educating yourself! Refreshing to see that rather than people doubling down on their ignorance ????

— Pani! ???? (@panique) October 16, 2019
Huge props! ???????? Most would just delete a tweet & try to hide. You acknowledged a mistake & apologized! Young people of Twitterverse- THIS is INTEGRITY!

— Hickory Allen (@hicko13) October 18, 2019
It even inspired a couple people to look deeper into how they can positively impact the deaf community.
Yeah I think I'm gonna start learning ASL because of this thread ????

— the garbidge man (@pinkosandy) October 16, 2019
Good job, everyone! 
If you'd like to help out DiMarco's mission of improving the lives of deaf children and their families, you can support his foundation here.
The book Talking with Your Hands, Listening with Your Eyes: A Complete Photographic Guide to American Sign Language is available here.
******
Have you listened to the first season of George Takei's podcast, 'Oh Myyy Pod!'?
In season one we explored the racially charged videos that have taken the internet by storm.
We're hard at work on season two so be sure to subscribe here so you don't miss it when it goes live.
Here's one of our favorite episodes from season one. Enjoy!