If you're struggling to make it through these difficult times nowadays, a man in South Carolina has discovered a new way to chill: just give your local McDonald's the secret code "Extra Lemon."
At least, that's what Parrish Brown from the city of Hilton Head thinks happened to him recently. Brown went to his local McDonald's and ordered his usual drink: sweet lea, light ice, extra lemon.
But instead of extra lemon, he got three bags of weed, which he swallowed and got "high as a kite."
Now, we know what you're thinking.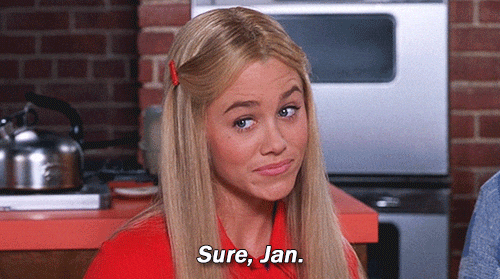 But the story gets even weirder in the details, according to what Brown told local paper The Island Packet.
When Brown asked the McDonald's employee for "extra lemon," the McDonald's employee repeated, "Extra lemon?" in a weird voice… which is ominous…
Is this employee a trafficker? Was he or she waiting for a special signal from a dealer?
Is Ronald McDonald a weed kingpin?!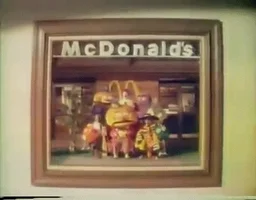 Anyway, this isn't even the weirdest part.
Brown was apparently moving his straw around his cup a lot and punctured the bags. Brown had never had marijuana before, so he didn't recognize the taste and continued drinking the entire sweet tea even though it tasted weird (like you do).
He proceeded to get so high he freaked out–because he was at work and didn't want to get in trouble. So he called 911.
Whereupon this happened:
"I called dispatch and the woman yelled like 'WHAT!? Call 911!' And I was like, ma'am, you are 911.' She couldn't believe it."
Now if this is the point in this slapstick comedy about the world's dumbest drug traffickers where you're like:
You are definitely not alone. Plenty of people on the internet—weed aficionados especially—smell a rat (or, shall we say, a skunk).
Yep, totally fake. Even *if* weed got mixed into the tea, he would get nothing more than a bad taste and some green bits in his teeth. Cannabis has to be heated to activate the THC. Eating (or drinking) it raw won't do a thing.

— Whitney Elizabeth (@Vegas_Whitney) November 8, 2019
OK. This guy is just dumb.
You weren't high, sir, it's the lack of oxygen to your brain…https://t.co/RWU3BP79ha

— Allcoldinside [IB6] (@allcoldinside) November 8, 2019
Umm.. so no one mentioned to him that you can't get high from just drinking a liquid with plant material in it? No one said anything about having to decarb? I can't with you people…

Man Gets Really Stoned After Drinking McDonald's Sweet Teahttps://t.co/Sf7F5MzjKP

— GrooveFreQ (@Pythagoreanite) November 8, 2019
Hmmm this seems a little sketch… All you had in your cup was 3 wet hugs because that's not really how edibles work. https://t.co/pLYRe2O9zB

— Phnx Blaze Music (@phnxblazemusic) November 8, 2019
Be that as it may, the Beaufort County Sheriff's Office, confirmed that the substance in Brown's sweet tea was indeed "extra lemon"…
…that is, marijuana. As such, they have launched an investigation, which they're keeping hush-hush at the moment, so we'll have to wait to find out if "extra lemon" means like "extra lemon" or "extra lemon," if you know what I mean.
But elsewhere on the internet, people were pretty much ready to make a pilgrimage to the Hilton Head McDonald's ASAP.
I'll take an extra large, wake me when the election is over.

— Fleece & Pancakes ???????? (@FleeceNPancakes) November 8, 2019
I always knew In-N-Out's secret menu was missing something. https://t.co/KBGsMTHaqg

— Henning Bauer (@Henning_Bauer) November 8, 2019
*Checks Zillow for listings* https://t.co/Qzou8RZSnY

— ⚜️Kyle⚜️ (@kalfree) November 8, 2019
McDonald's secret plan for world domination revealed. https://t.co/MzI8VOXPrS

— Sex, Drugs & Bicycles (@SexDrugsBikes) November 8, 2019
Useful tip. Thanks.

— Cap'n Noodle Beard (@FrereLapin) November 8, 2019
Lucky!

— Darcy Turner-Crook (@real_darcy) November 8, 2019
Why would you tell anyone?

— ZW (@rolltidezach) November 8, 2019
Why is he complaining? pic.twitter.com/qH51jc88hk

— Tony Richardson (@opdamistic) November 7, 2019
I don't know why #ExtraLemon isn't trending but I'm seriously ordering everything with #ExtraLemon now.

"Excuse me, I would like to buy a piano, with… extra lemon." *blue steel*https://t.co/UIi2vRLaGh

— We Are NIM ???? We Are Washingtonians (@WeAreNIM) November 8, 2019
Anyway, if nothing else, let's get "extra lemon" trending as the new pot culture catchphrase du jour. It's too good to leave behind!