U.S. citizens tend to think of free speech as one of those things they have a right to at all times. Understandably, considering the amendments and all.
Having said that, the question becomes what, exactly, your right to free speech means in a realistic day to day way. Are there limits? If so, what are they? What sorts of consequences can be reasonably expected?
Elizabeth Cox, a teacher at a Catholic high school in South Carolina, is taking those questions before a court after a series of three Facebook posts got her fired. According to Cox, her firing violates her rights to free speech.
One post called out hypocrisy in the pro-life movement; particularly among religious people who did very little for underprivileged lives that already existed
That post read: 
"I'll start believing you're "pro-life" when you:
– ban guns
– have free healthcare for all
– stop separating families at the border
– offer cheap, prescribed birth control
– raise minimum wage
– improve the quality of education in schools
– act on the climate crisis
– improve mental health care"
A second post talked about the fundamental differences in the way we as a society treat men seeking guns v. the way women seeking abortions are treated: 
"How about we treat every young man who wants to buy a gun like every woman who wants to get an abortion? Mandatory 48-hour waiting period, parental permission, a note from his doctor proving he understands what he's about to do, a video he has to watch about the effects of gun violence…"
"Let's close down all but one gun shop in every state and make him travel hundreds of miles, take time off work, and stay overnight in a strange town to get a gun. Make him walk through a gauntlet of people holding photos of loved ones who were shot to death, people who call him a murderer and beg him not to buy a gun."
The third post was speaking out against Alabama's proposed new abortion laws—particularly because they banned essentially all abortion even in cases of rape or incest.
Ms. Cox has been a teacher at the Roman Catholic Dioceses for over fifteen years. Her record is stellar. Her students do well.
Administration did question her about her posts, but she explained herself and defended her stance. She was offered, and accepted, the teaching position for the next school year.
As far as she knew, everything was fine.
Spoiler Alert: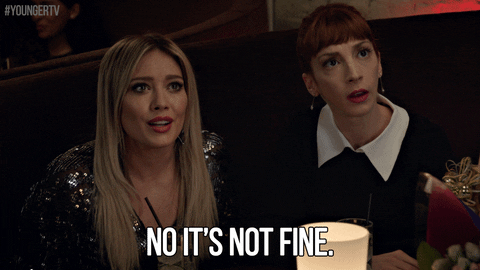 Then she received a letter telling her that her employment was terminated. The letter stated that her responses when questioned lead the school to believe that she thought she was right and wouldn't have done anything differently.
There was also this little tidbit:
"Parents send their students to our school expressly because they want a Catholic teaching and upbringing, and your public expression of disagreement with Catholic values undermines that."
That's where things get interesting.
As far as Cox is concerned, she hasn't disagreed with Catholic values at all. She's not saying we should have a buy-one-get-one blowout sale on abortions. She's advocating that there are circumstances where it's the right choice and it should be up to the pregnant person and their doctor to make that call.
Cox is advocating for kindness, fairness, helping people when they need it—all things that she feels are in line with Catholic values.
According to recent polls, she's not wrong and Catholic values aren't as strictly cut and dry as one might think. A 2018 poll showed that over 50% of practicing Catholics believe there are some circumstances where abortions should be allowed, and only about 20% believe it should be illegal no matter what.
The school, however, disagrees and points to a vague line in her contract as a reason for her termination. The line states that any and every employee is considered an active minister and therefore required to "at all times publicly speak and act in accordance with the mission and teachings of the Roman Catholic Church."
Her attorneys plan to argue that the line is so vague that it's meaningless, and therefore nothing that Cox said violates her contract. They also claim that firing her violates her right to free speech and is illegal – particularly citing the following:
"It is unlawful for a person to assault or intimidate a citizen, discharge a citizen from employment or occupation … because of political opinions or the exercise of political rights and privileges guaranteed to every citizen by the Constitution and laws of the United States or by the Constitution and laws of this state." 
Ms. Cox is seeking damages as well as reinstatement as a teacher. The Diocese of Charleston has not released any public statement except to say that they "will review and respond in due time."