Normally, Florida easily takes the gold in the weird-news Olympics. But Pennsylvania is giving the sunshine state a run for its money in today's news thanks to one young couple, a lot of bath salts, and an alien invasion.
30-year-old Jesse Shields and 22-year-old Katherine McCloskey got high on bath salts and ended up involving neighbors and police in their bad trip.
For the couple, it was a bit like this, but without the cotton candy… bummer.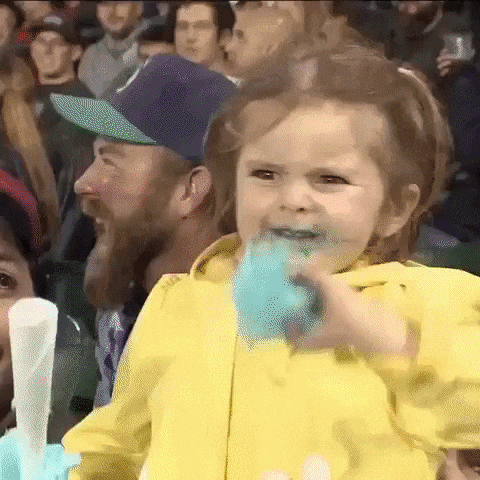 After ingesting bath salts, the couple decided to take in the beautiful sights and sounds of nature. Unfortunately for them, the psychoactive traits in bath salts aren't as "predictable" as they are with LSD or "magic mushrooms" and their trip went WAY sideways.
The pair found themselves surrounded by fireflies. Had they been not-on-bath-salts the scene would have probably been idyllic.
Aww…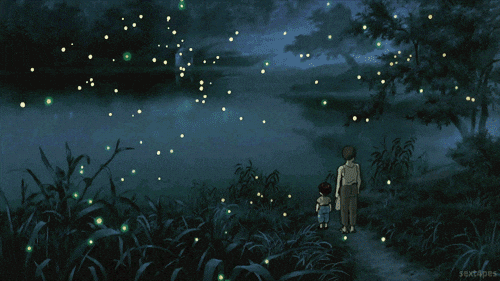 But they were on bath salts. 
So the glowing Pennsylvania night looked less like a romantic scene from a movie (probably starring Meg Ryan or Sandra Bullock) and a lot more like this: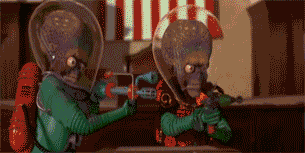 The pair were completely convinced that the fireflies were lasers being shot at them from  approaching alien invaders. At first, they tried grabbing guns and firing back at the "aliens" but that didn't help.
The "laser beams" just kept firing!
Next, they ran to a neighbor's house where they begged them to call the cops because something was chasing them!
Rather than wait for police reinforcements to fight off the invading alien hoard, the pair broke a window and fled to another neighbor's house … where they broke another window.
That second neighbor was able to get the gun away from Mr. Shields, who then asked to take a shower because the alien goo he had on him was burning his skin.
Makes sense, we suppose. Police say the pair were not able to post bail and both went to jail.
Needless to day, Twitter had some thoughts… 
This wouldn't have happened if the fireflies had a gun

— Steven Crowder drinks pee pee (@BurnaKyle) July 6, 2018
Only a good guy high on bath salts with a gun can stop an alien invasion of bad firefly guys with space laser guns from stealing their bath salts.

— Brandon Pulley (@Brandon2874) July 6, 2018
Let he who has not confused fireflies for alien lasers cast the first stone https://t.co/QZywkNyKMp

— Dan Diamond (@ddiamond) July 7, 2018
That's why I just smoke weed ?

— Daisy (@daisy8857) July 5, 2018
I'm seeing all these comments on here like y'all never got high on bath salts and thought fireflies were lasers from alien ships and went and got your revolver, which couldn't possibly shoot into space, and tried to single handedly save Independence Day, America, and the worl….

— Caleb McKee (@CalebTMcKee) July 5, 2018
That's one hell of a headline. https://t.co/x5WSBASYcf

— 20Indicia (@20indicia) July 7, 2018
Folks, bath salts are bad, mmmkay?