In October 2018, a vicious video of 3 and 4-year-old children getting into fistfights at daycare, being egged on and encouraged by their teachers, surfaced and resulted in a lawsuit.
This pint-sized brawl happened in December 2016 at Adventure Learning Center in St. Louis, Missouri. Nicole Merseal claimed her son, who was 4-years-old at the time, was encouraged to punch another child and get into a fight by their two teachers, Tena Dailey and Mikayla Guliford.
Merseal filed a lawsuit, and accused the daycare of allowing another child "to intimidate and harm" her son as they ran a "fight club" amongst the children.
In the video, a boy wearing a pair of Incredible Hulk Smash Hands and Merseal's son can be seen getting into a fistfight as a teacher watches. One of her other sons captured the toddlers tussling and sent it to his mom, which prompted Merseal to call the police and have them do some investigating.
Director of Adventure Learning Center Jennifer Scott confronted Guliford about the daycare fight club, and she said "we ran out of things to do" and that the students "were bored" which, apparently, called for a fistfight.
She admitted to this, although she claimed it was to "relieve stress" amongst the children.
Scott said:
"I meant for the fighting with the Hulk Hands to be a stress release exercise. It did not last more than three or four minutes."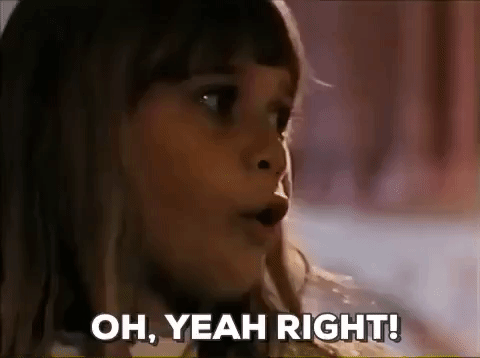 She claimed no children were injured, although according to the St. Louis Post-Dispatch, this is a false claim, as one of the then-4-year-old boys was left with red marks, facial swelling, and a black eye.
Guliford said encouraging toddlers to get into a fistfight was "a bad judgment call" on her part.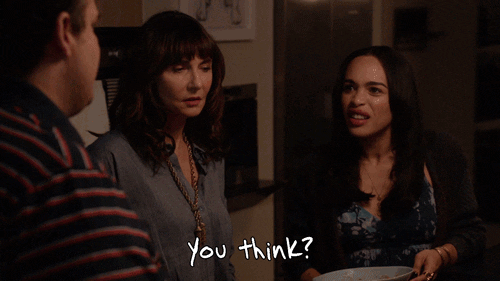 Scott called the Child Abuse and Neglect Hotline and, as one would assume, both Dailey, 22, and Guliford, 28, were fired and charged with felony first-degree endangering the welfare of a child creating a substantial risk.
But, in a surprising turn of events, the St. Louis Circuit Attorney's Office dropped the case and failed to prosecute the teachers, claiming there wasn't enough evidence.
They stated:
"There was insufficient evidence to prove beyond a reasonable doubt that any laws were violated."
As a result, Merseal sued the Adventure Learning Center for negligence, recklessness, and breach of contract, as well as $25,000 in damages.
Now, Missouri Attorney General Eric Schmitt has confirmed his office is going to investigate the daycare. 
Schmitt announced he is launching the civil investigative demand and examining this case further as an attempt to find possible violations of the Missouri Merchandising Practices Act.
Schmitt clarified that this civil investigation is separate from the ongoing investigation one being conducted by St. Louis Circuit Attorney Kim Gardner.
He said the following in his statement on Tuesday, February:
"Children are some of the most vulnerable members of our society, and any attempts to harm them in any way will not be tolerated.My job is to protect all 6 million Missourians, and my office will continue to investigate and bring to justice those who seek to harm others."
People are shocked that the teachers encouraged the brawl.
Wtf

— JT???????? ~ #goldenduo (@kookiekrumbsz) February 20, 2019
— ???? (@Yariene) February 21, 2019
WTF IS REALLY GOING ON!!!???

— KimAllen (@kjshiz) November 1, 2018
What in God's name…????

— Nicole (@nicolesarah_xo) February 20, 2019
Most are agreeing this is horrible, and both women should be prosecuted.
So Gross

— DS (@DsJetskifast) February 21, 2019
felony charges for both, 10 years in prison for both!

— write4life (@write4life1) November 5, 2018
Horrific. These "teachers" should be prosecuted and hopefully jailed. And there prison mates should be made aware of their fondness for fight clubs.

— Atlas Shrugged ¯_(ツ)_/¯ (@JohnGaltOurayCo) November 1, 2018
WTF ???????????????????????????????????????????????????????????????? people are so disturbed

— Shawna ????????????????????☘️???????????????? (@cloverc8) November 1, 2018
Omg…..how was this case toss out in the first place. Have they not seen the video. Huh

— KARAMEL (@KARAMEL01039277) February 21, 2019
Omfg!! This is horrible. ????

— biggo head (@Auggydoggy90) November 1, 2018
And some are saying they should also be banned from working with or being around children.
Two disgusting people. They shouldn't be allowed nowhere near any children.

— Chris Conlan (@ChrisConlan7) February 21, 2019
Death penalty. You did that with my child, you'd be dead.

— Chai of the Tiger 8 (@chaiofthetiger8) November 10, 2018
Did anyone do a background check on these two? They should, next these girl should be charged with child abuse and taken to trial and sentenced and by court order never to work around children again.

— ZenZen1 (@Pammyc1947) November 1, 2018
On top of arresting the teachers, some claim the daycare should be closed down.
One user, @pammyc1947 posted that the $25,000 in damages is not enough.
The daycare center should be shut down.$25,000 is not enough for the psychological damage that has been done to this family.

— ZenZen1 (@Pammyc1947) November 1, 2018
Adventure Learning Center has declined to comment after this second investigation was announced, and upon being contacted, a woman who answered the phone at the daycare also declined to comment before slamming the phone down and hanging up.